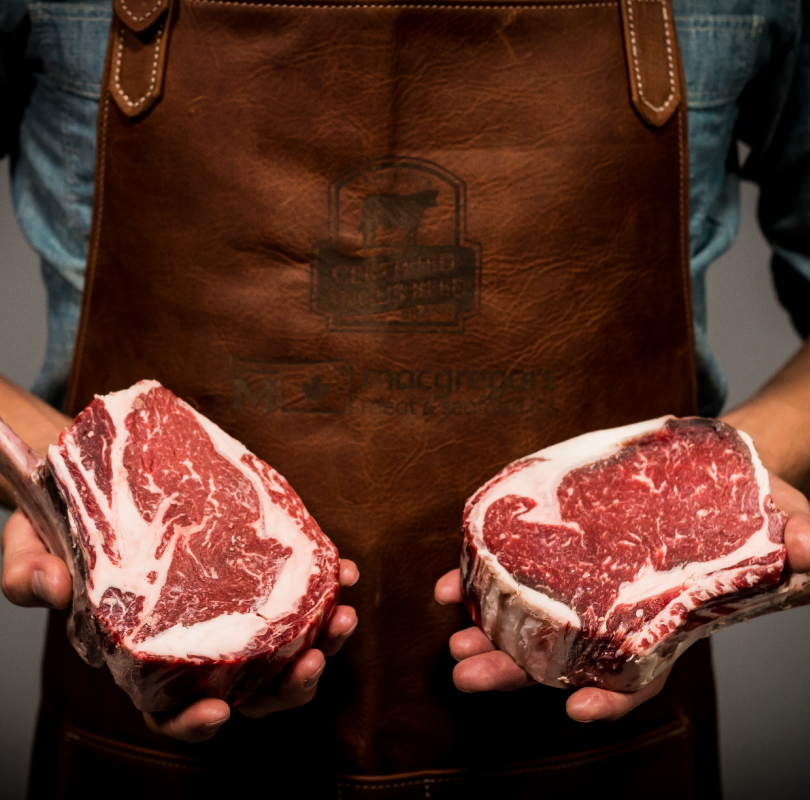 FROM THE LAND
Beef
Beef continues to be the centre of attention on most menus, including ours. Seven generations of highly skilled butchers in the beef business have culminated in Macgregors' forward-thinking approach. From state-of-the-art portion steak cutting for Canada's most respected multi-unit restaurant companies, to private label value added and branded national retail banner steaking, we endeavor to be your first choice for beef. From our exclusive partnerships with Certified Angus Beef® and Niman Ranch® Natural, to our alignment with the Canadian Roundtable for Sustainable Beef, we give you unreserved excellence in quality, performance and range to fit your business.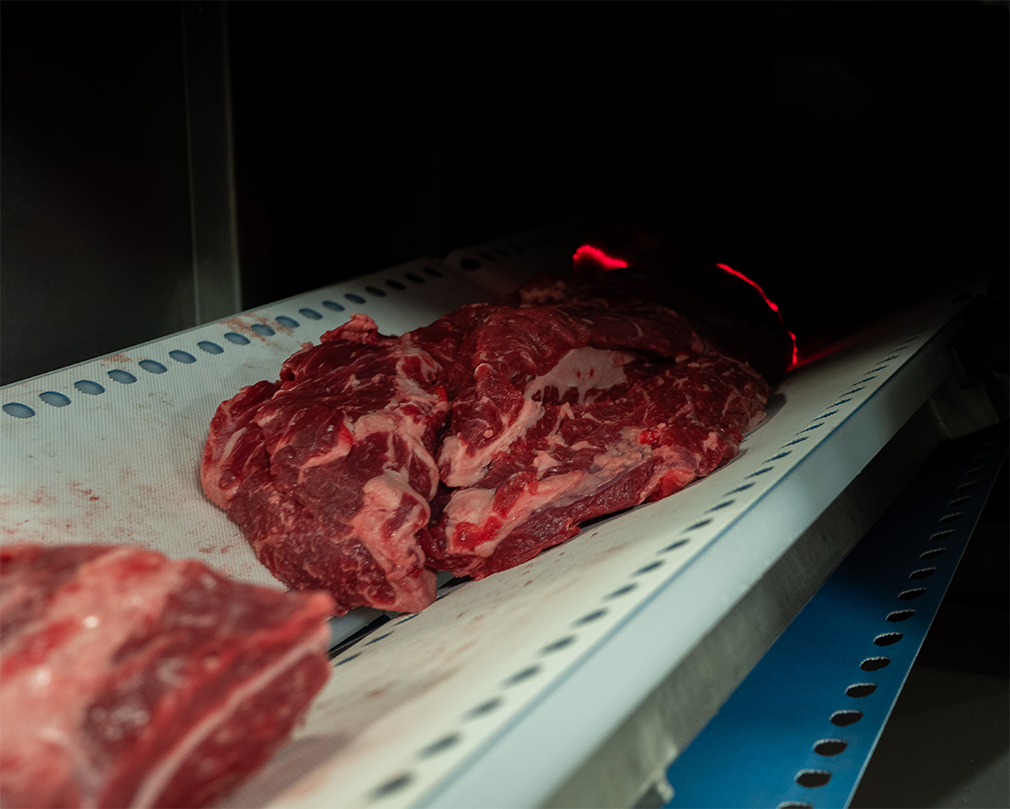 STATE OF THE ART
It still starts the way it has for generations with expert hand trimming by arguably Canada's most highly skilled butchers. But from there it becomes a beautiful synergy of precision state-of-the-art steak cutting technology, check-weighing, packaging automation and hands on quality control. Nearly 25 years ago, Macgegors were early adapters investing in pioneering Intelligent Portioning Machine technology in our operations and today we continue to re-invest and lead the way with assets representing the highest level of technological development along with processes and people that allow for world class efficiencies, scope, and scalability.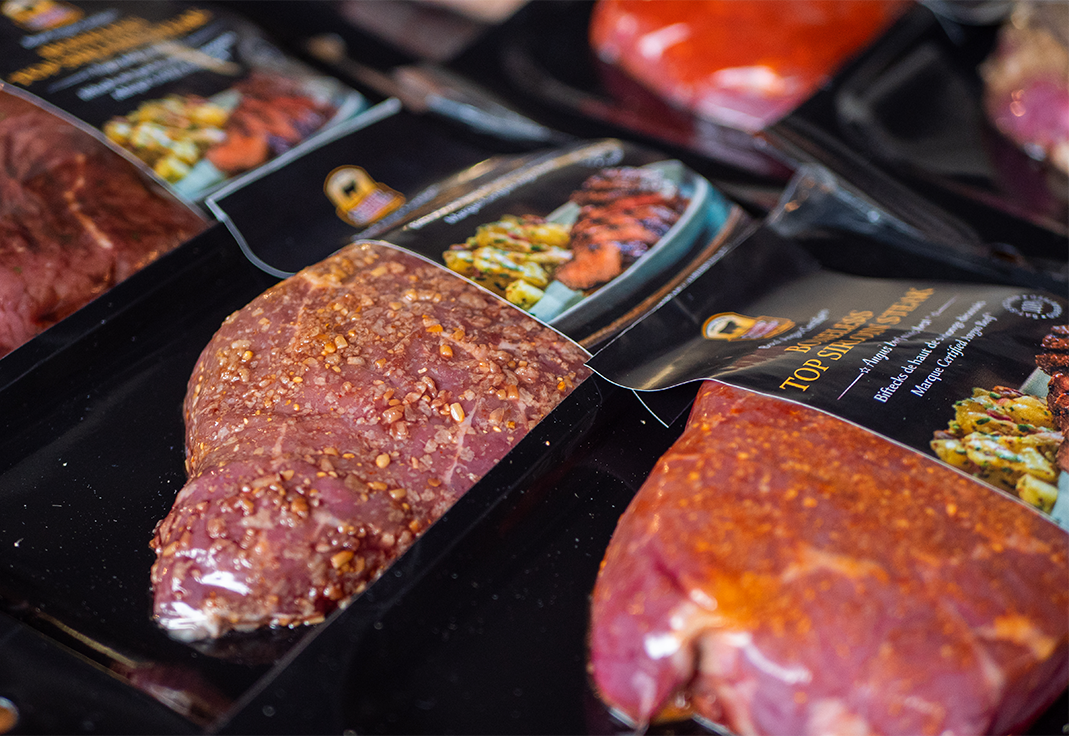 VALUE-ADDED
Quality and consistency have never been more essential to guest/consumer satisfaction. But time is limited in the kitchen. Whether it's the necessity for continued improvements in operational efficiency at Foodservice or satisfying the needs of an ever more quality conscious and time crunched consumer at retail, value-added products offer innumerable benefits. Reduced labour, improved consistency, known product costs, clean ingredients, versatility and of course, food safety. Our value-added products such as raw marinated or fully cooked deliver quality, consistency, and more power to control profitability. Whether you're looking to commercialize your recipes or your hard-won brand equity at retail, or an expansion with scope and scale, or to simply drive a better bottom line without compromise – value-added is a clear choice.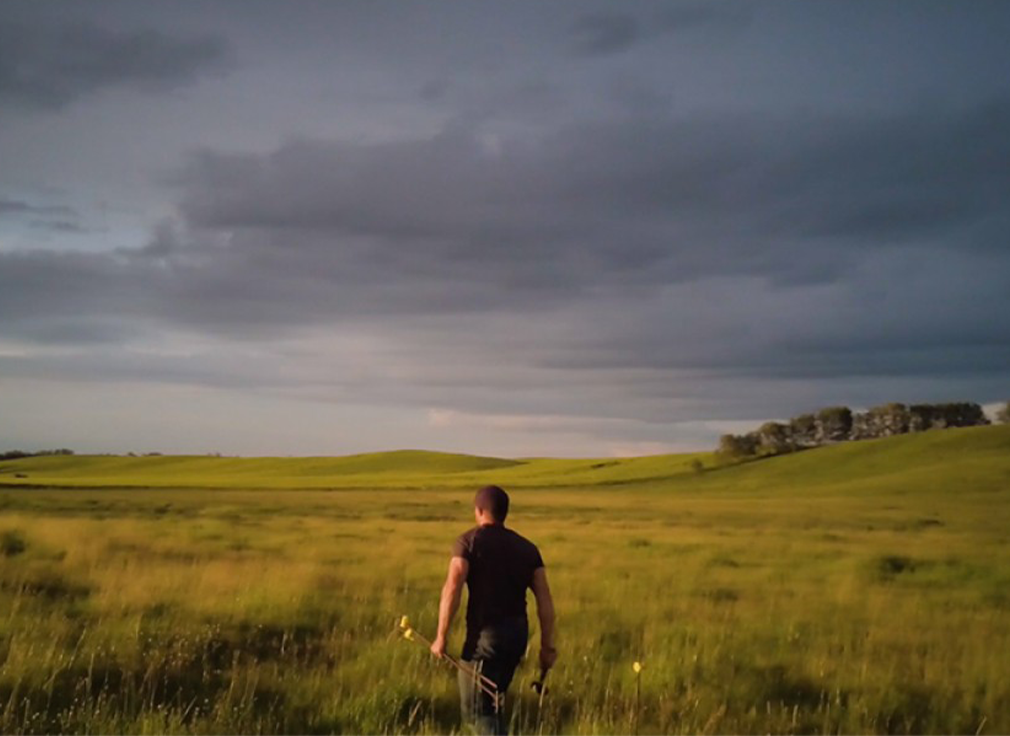 CANADIAN ROUNDTABLE FOR SUSTAINABLE BEEF
Formed in 2014, The CRSB is a collaborative community of stakeholders devoted to advancing sustainability within the Canadian Beef industry. With Macgregors' membership in 2020, we now sit side by side with organizations across the beef value chain and beyond; farmer/rancher associations, academic institutions, processor and processor associations, food and agriculture businesses, non-governmental associations (animal care and environmental organizations), retail and foodservice companies as well as governments and observers, all with the common goal of continuously improving the sustainability of beef production in Canada.