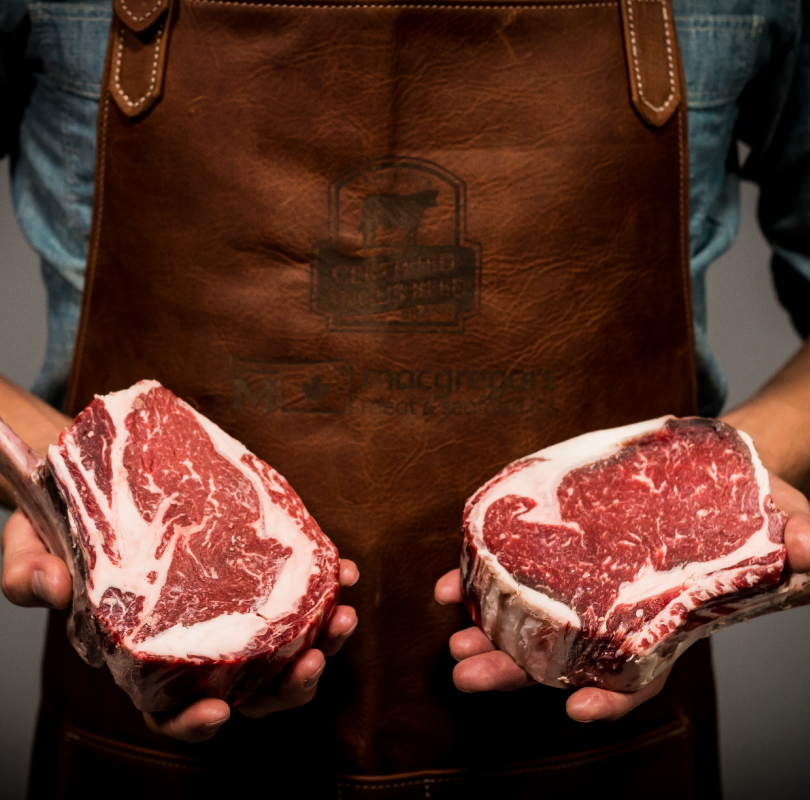 FROM THE LAND
Beef
Beef continues to be the centre of attention on most menus, including ours. Seven generations of highly skilled butchers in the beef business has culminated in Macgregors' forward-thinking approach, from authentic artisan dry aging, to state-of-the-art steak cutting. Whether it's craft, custom hand-cut steaks from The Wickson Room, to fresh single source grinds & burgers, or the portion control needs of Canada's most respected multi-unit restaurant companies, we endeavor to be your first choice for beef and steak. From our exclusive partnerships with Certified Angus Beef® and Niman Ranch® Natural, to handpicked local programs, we give you unreserved excellence in quality, performance and range to fit your business.
DRY AGING
There's no cooking method that can generate the depth of flavor of a dry-aged high quality piece of meat. And that's why more and more chefs demand dry-aged beef. There is an art to creating the right conditions to allow the enzymes, favorable molds (similar to cheese making) and bacteria to do their work to end up with a complexity of flavor that just wasn't there before. From earthy and nutty flavours, to ripe cheesiness, and almost floral sweetness. In our purpose built dry aging space, The Wickson Room, we only work with Certified Angus Beef®, CAB® Prime and Niman Ranch® Natural. It's is the only beef that has the necessary marbling that can support and carry the flavor and juiciness after the natural moisture loss from the dry age process. You can't really take an ordinary meat and make it extraordinary but you can take exceptional beef and indeed make it otherworldly.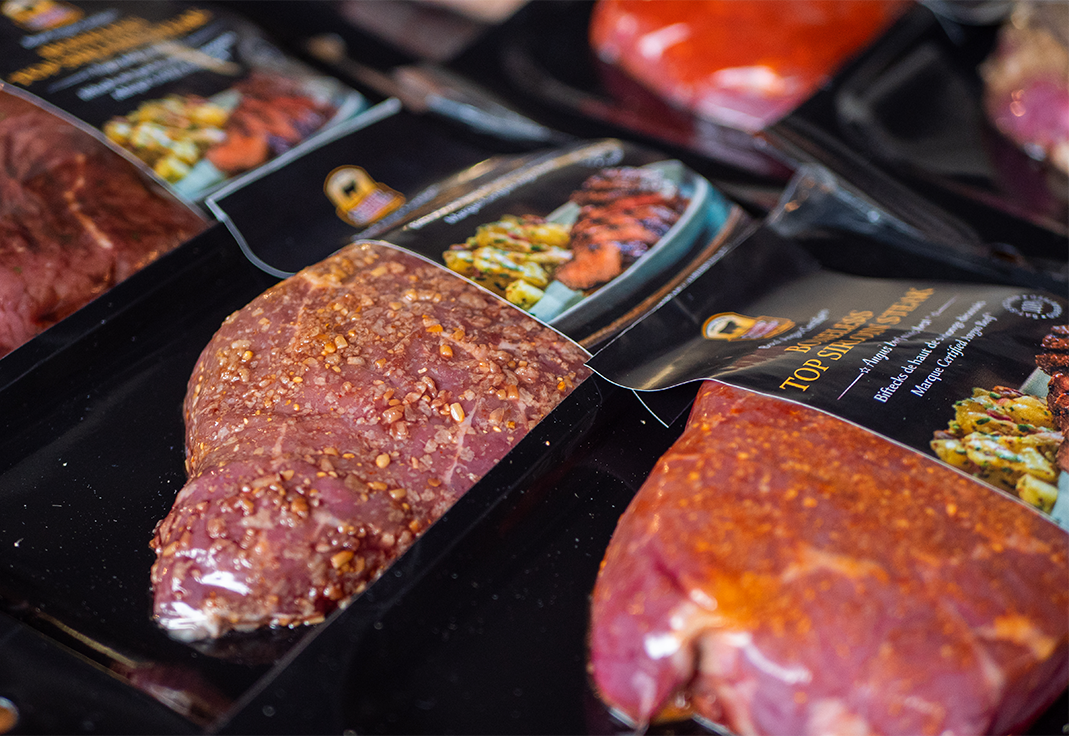 SINGLE SOURCE GRINDS AND BURGERS
It all starts with the raw material. Fresh premium grinds and upscale burger offerings have elevated consumer expectations on menus; however, not all ground beef is created equal. You can have wild variations when taking into consideration lean point, source grinds, grind size & methods and blends. Our fresh source grinds and patties indicate a specific subprimal or muscle as the raw material. We use grinds from high quality fed beef cattle subprimals such as Certified Angus Beef®, where we get a higher percentage of marbling and oleic acid giving you improved flavor, texture and consistency and a lower melting point. With signature grinds and blends, we can use some non-traditional raw materials – like brisket and short ribs – and deliver distinct and custom flavor profiles.