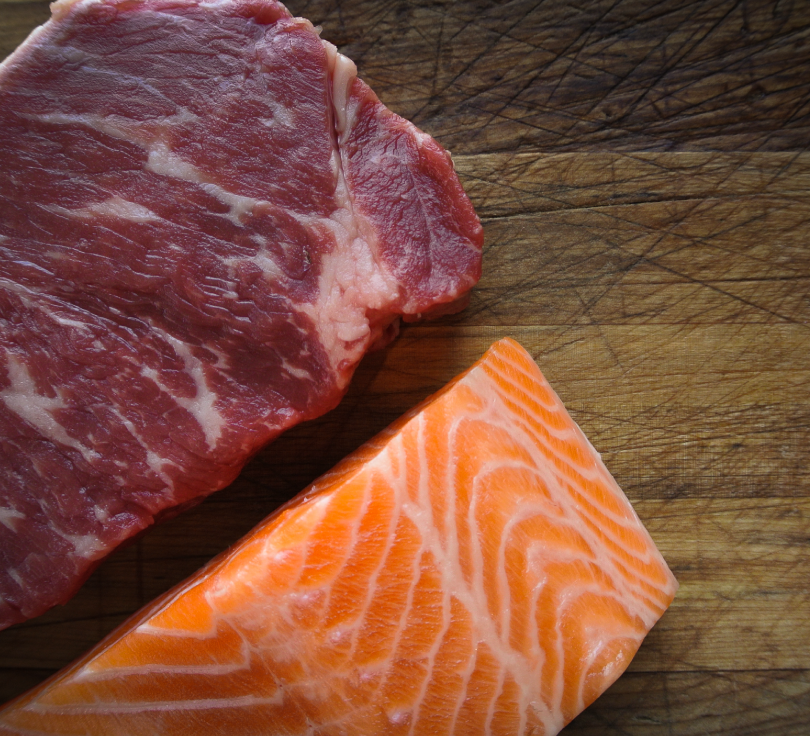 Partners
A dedicated true Center-of-the-Plate Specialist™ with exclusive partnerships alongside some of the most respected and progressive brands in the marketplace – Certified Angus Beef®, Niman Ranch® and Jail Island Salmon® Seafood — we deliver inspiration, expertise, choice, and possibility across multiple protein categories, for foodservice and retail channels.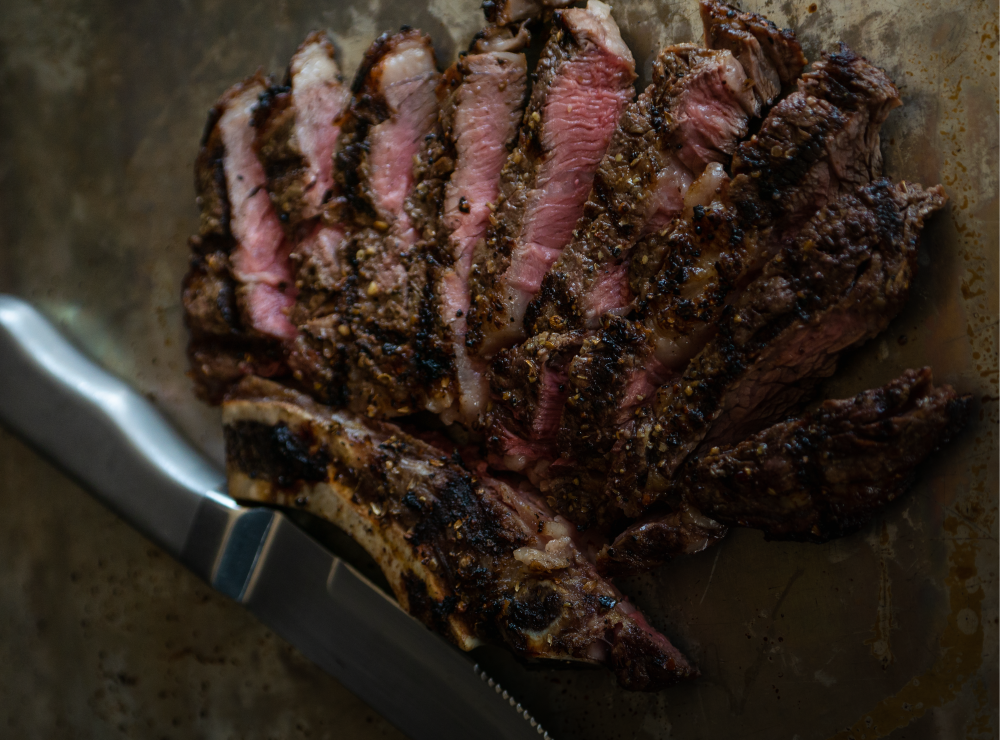 CERTIFIED ANGUS BEEF®
Angus is everywhere these days. Over the last couple of decades, it's even become a bit of a buzzword. It's true. Angus beef is good. But the Certified Angus Beef ® brand? It's on an entirely different level. The Certified Angus Beef ® brand is the original and best Angus brand available. It's a cut above Canada Prime, AAA and AA. Ten exacting quality standards — including abundant marbling, ensure every bite is exceptionally flavorful, incredibly tender and naturally juicy. Reliably. Every time. Certified Angus Beef LLC is non-profit, supporting and representing over 30,000 ranchers across Canada and the US. It is the largest premium beef program in the world, and is #1 in consumer recognition.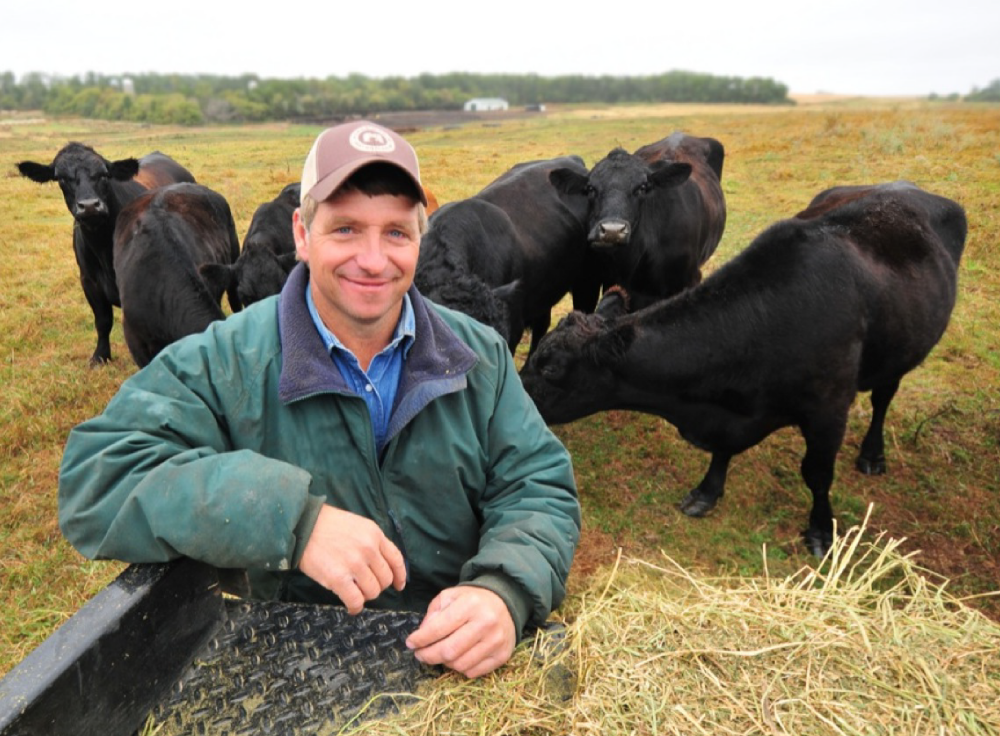 NIMAN RANCH®
Niman Ranch® raises livestock traditionally, humanely and sustainably to bring you the finest tasting meat in the world. Working with one of the largest networks of small, independent family farmers and ranchers – over 720 and growing – leading the industry in sustainable and humane agricultural practices, using traditional, humane husbandry methods and given wholesome all-natural vegetarian feeds with no added hormones or antibiotics – ever. With raising protocols developed with the help of animal welfare expert Dr. Temple Grandin, Niman Ranch are some of the strictest in the industry. Their farmers and ranchers' passion for their craft, dedication to their animals and respect for the land can truly be tasted in the finished product.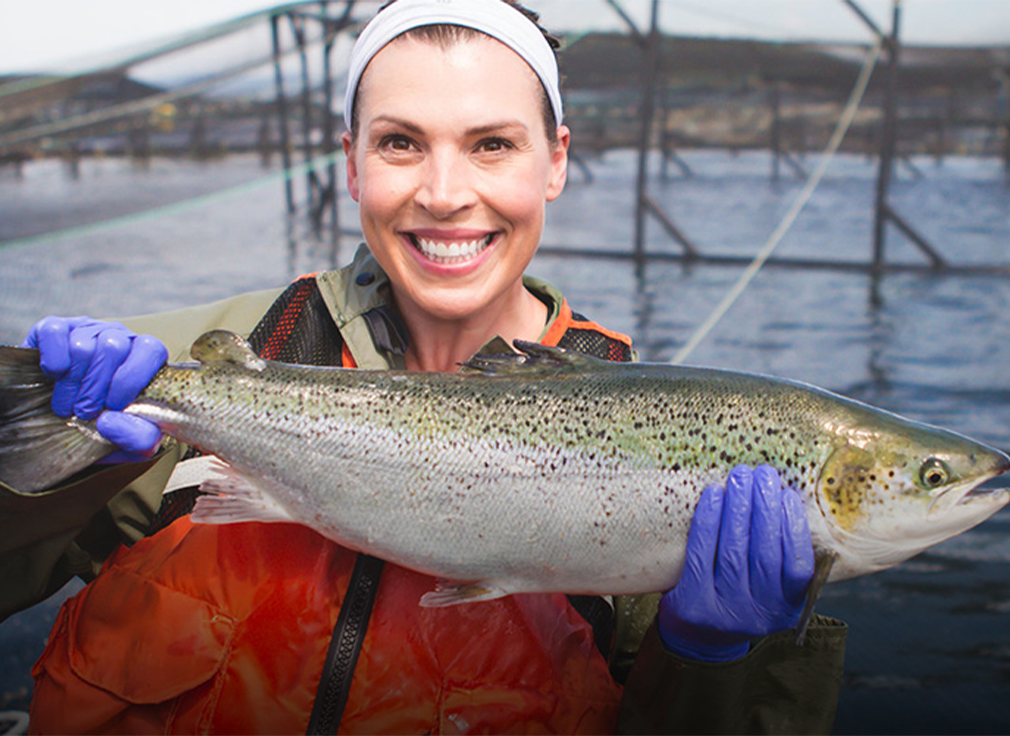 JAIL ISAND
SALMON
Jail Island Salmon Company was named after a small island in Lime Kiln Bay on the edge of the Bay of Fundy. Jail Island salmon was so highly coveted during the beginnings of commercial aquaculture in Atlantic Canada, the salmon were frequently stolen from net pens, resulting in night guards being hired to watch over sea sites. Jail Island salmon is exclusive to Macgregors in Canada. It is sustainably raised in the cold, clean waters of the North Atlantic off the East Coast of Canada. With a delicate flavor and refined texture, Jail Island offers a truly delicious Canadian Atlantic salmon. Our salmon is harvested responsibly to preserve a healthy marine habitat for future generations. Straight from the natural environment of Atlantic Canada to some of the finest restaurants and retail brands in Canada.